Reading of "You Had Better be White by Six AM" by Sgt. Craig Smith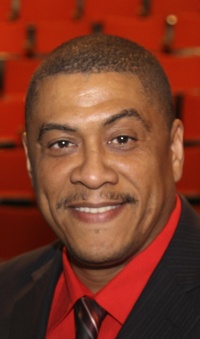 Date:
Tuesday, February 24, 2015 -

7:00pm

to

8:30pm
Location:
Government House, 1451 Barrington Street, Halifax
You Had Better Be White By Six AM speaks to the history and struggles of African-Canadians to overcome societal bigotry to become members of Canada's National Police Service.
As an African Nova Scotian and an 18-year serving member of the RCMP, Craig Marshall Smith has encapsulated the entire journey those individuals have taken to become part of the fabric of policing in Canada. The book examines the positive strides that have been made over the years, highlighting community-based initiatives/events like, Operation Show and Tell and The Spirit of Unity. The book also explores the role that race and racism have played throughout this journey.
About Sgt. Craig Smith
Sgt Craig Smith was born and raised in Halifax, NS. He is a 18 year veteran of the RCMP.
Sgt. Smith is a successful author having published 4 books most recent is the 2nd edition of You Had Better Be White by Six AM - The African-Canadian Experience in the RCMP. He has been recognized with a 2012 Harry Jerome Award for his contributions to recording African-Canadian history; and this past December, he was awarded the Dr. Burnley Allan (Rocky) Jones Award from the Nova Scotia Human Rights Commission.
Currently Craig is responsible for Community Policing, Victim Services and Crime Prevention for Halifax District RCMP. He is also the Site Supervisor of the Cole Harbour detachment here in Nova Scotia.