Honours
Honours are a tangible way a country can thank its citizens for rendering valuable and important services. Almost every country in the world possesses a system of orders, decorations and medals. In Canada, the Crown is the fount of all official honours.
As The King's representative, the Lieutenant Governor carries out official investiture ceremonies throughout the year. Honours such as the various Exemplary Service Medals, the Service Medal of the Order of St. John and other official honours are presented by the Lieutenant Governor on behalf of The King. The Lieutenant Governor also serves as Chancellor of the Order of Nova Scotia and Vice Chancellor of the Order of St. John, and presides over investiture ceremonies for these two Orders. There are also occasions when the Lieutenant Governor presents the Order of Canada and bravery decorations.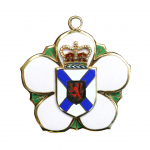 Established in 2001, the Order of Nova Scotia is a single class Order awarded to residents of Nova Scotia who have distinguished themselves by an outstanding contribution to the cultural life or to the social or economic well-being of the province, by an outstanding achievement or by excelling in any field of endeavour to the benefit of the people of the province and elsewhere.
Appointments to the Order are made by the Lieutenant Governor on the advice of the Advisory Council of the Order of Nova Scotia. A maximum of five appointments may be made to the Order per year. The Order of Nova Scotia investiture is held annually in the fall.
The Most Venerable Order of the Hospital of St. John of Jerusalem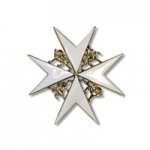 Canada's oldest continuously awarded honour, the Order of St. John is bestowed in recognition of voluntary services rendered to the Order (St. John Ambulance) in an exemplary manner. The Order consists of five grades; Bailiff Grand Cross; Knight/Dame of Grace/Justice; Commander; Officer and Serving Member. Appointments are made in the name of The King and an investiture is held annually at Government House.
The Queen Elizabeth II's Platinum Jubilee Medal (Nova Scotia)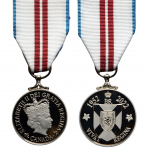 On June 2, 2022, His Honour the Honourable Arthur J. LeBlanc released the design of The Queen Elizabeth II's Platinum Jubilee Medal (Nova Scotia) after approval was received from Her Majesty The Queen.
The medal program was created to mark the 70th anniversary of Her Majesty Queen Elizabeth II's accession to the Throne. It was a tangible way for the province to honour Her last Majesty's service while also honouring significant contributions and achievements made by residents. A total of 5,000 medals were awarded to Nova Scotians.
Nova Scotia, along with five additional provinces (New Brunswick, Prince Edward Island, Manitoba Saskatchewan and Alberta), established Platinum Jubilee Medal Program in 2022. All six programs had a similar set of criteria, the same ribbon and general medal design.
To learn more about The Queen Elizabeth II's Platinum Jubilee Medal (Nova Scotia), please visit the following pages: