Message of Condolence on the Passing of the Honourable Roger Bacon, ECNS
Wednesday, October 6, 2021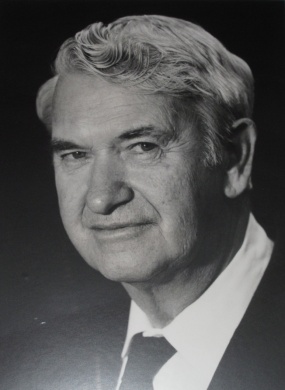 Mrs. LeBlanc and I were saddened to learn of the passing of The Honourable Roger Stuart Bacon, 21st Premier of the Province of Nova Scotia. Mr. Bacon served as Premier from 12 September 1990 to 26 February 1991.

Mr. Bacon was born in Upper Nappan, Nova Scotia in 1926. He was a dairy farmer, auctioneer and pioneer in the blueberry industry in Nova Scotian He first entered the Nova Scotia Legislative Assembly in 1970 when he won election as a member of the Progressive Conservative Party of Nova Scotia for the electoral district of Cumberland East. Prior to that time, he had served in municipal politics as a County Councillor and Deputy Warden in Cumberland County. Following the 1978 election, he was appointed Minister of Tourism and later served in several cabinet positions including being the Minister of the Environment, the Minister of Agriculture and Marketing, Minister of Housing, and then as Deputy Premier from 5 January 1989 to when he became interim leader of the Conservative Party and was sworn in as Premier on 12 September 1990. He served as Premier until his successor was chosen as party leader at the leadership convention and he stepped down as Premier on 26 February 1991. He continued to represent Cumberland East until the general election in 1993, in which he did not stand for re-election.
During his public service, Mr. Bacon was known for his humility and down-to-earth manner. He worked for the common good of Nova Scotians. He was a true gentleman and was well-respected by his constituents, so much so that they petitioned the Municipality of Cumberland and the provincial government of the day to name a new bridge over the Nappan River in honour of Mr. Bacon in December 2019. In addition, in tribute to his long service as Minister of Agriculture, the Annapolis Building at the Department of Agriculture in Bible Hill was renamed the Roger Stuart Bacon Building. These two honours symbolize the high esteem in which Mr. Bacon was held.
Mrs. LeBlanc and I extend our sincere condolences to Mr. Bacon's family and friends on their loss.
The Honourable Arthur J. LeBlanc, ONS, QC
Lieutenant Governor